It's more than a cookbook. It's a whole new way of life! 

Free Magnet!
Copyright © 2013 Save The Males All Rights Reserved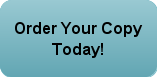 Send us your proof of  purchase!


Free Kitchen Equivalency Magnet with 

Proof of Purchase. 

See Instructions below. 

Include your address so we can send your 

free refrigerator magnet!  

​ Stress free holiday tips and 

Chef Gordon's 

Hangover Cure!